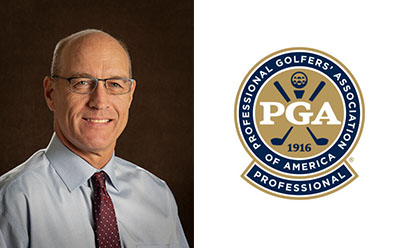 Tom Coffman
Head Golf Professional
Credentials
Tom joins Hillandale Golf Course as the Head Golf Professional with 34+ years in the golf industry; he became a PGA Member in 1991. A native of Durham, Tom began playing golf at at the age of 10 at Hillandale Golf Course and Duke University Golf Course. Tom graduated from Jordan High School in 1980 where he played on the golf team. After attending Elon University for a couple of years, Tom transferred to Ferris State University in Big Rapids, MI. While at Ferris, Tom played on the golf team and led the team to numerous team tournament wins, seven medalist honors, 1986 GLIAC Conference Championship medalist, and was elected to the 1986 NCAA Division II All-American Team.
After graduation from Ferris, Tom has worked at numerous clubs as an Assistant Professional in the Carolina's PGA, including Duke University Golf Course, before becoming the General Manager at Asheboro Country Club. He later became the General Manager at Reston National Golf Course in Virginia and then Regional Manager over the four county courses in Prince William County, VA. Tom's most recent role was as the General Manager at the Golf Galaxy store n Rockville, MD.
Tom has been involved with Special Olympics, The First Tee and Play Golf America. Tom directed the Triangle Junior Interclub while at Duke and enjoys teaching all levels of players. Tom recently earned his American Development Model in Golf Certificate of Achievement with the PGA of America with his goal to become a Certified PGA Modern Coach
Tom's Teaching Philosophy
Tom believes in keeping the game FUN for all levels of golfers. Tom has learned that there is no single way to teach; every person and every swing is individually approached. Working with the student, understanding the goals and observing the swing, Tom develops a plan for success and guides the student to learn about her/his individual swing.
Fun for Tom
He and Joyce enjoy playing golf, riding their bicycles, hiking, playing with their dog and cats and visiting wineries.
Book a Lesson With Tom