Karl Kimball - Director of Golf
karlk@hillandalegolf.com
Credentials
Karl has been a member of the PGA of America since 1984 and has served on various communities Board of Directors throughout his career. He was the North Florida Section PGA Champion and Player of the Year in 1984 and has won many satellite tour events spanning the United States. His playing accomplishments also include being the leading money winner for the Dakotas Tour in 1986 while placing 2nd and 3rd the next two years. While a member of the PGA Tour and Hogan and Nike Tour, Karl often conducted group and corporate clinics. He was a featured instructor at the Ohio Golf Show in Canton, Ohio using one of the first computerized programs available at the time and was featured with Fred Couples at the Nike Wichita Open in 1995. He has won four Carolinas Section PGA major championships including two North Carolina Open titles. He won one of four PGA of America Regional Championships in 1997 at the Homestead in Virginia. Karl has also competed in two PGA Championships played at Sahalee Country Club and Valhalla Country Club. He is a member of the PGA President's Council on Growing the Game and is a Past President of the Carolinas PGA that is the largest of all 41 PGA Sections in the PGA of America. He now partners with Juliano Hannud of Sao Paolo, Brazil to form the management company Amerazil Golf that operates Hillandale Golf Course today.
Mr Kimball's Motivation
His students have encompassed beginning juniors to juniors wanting to play organized school golf to ladies clinics to a North Carolina Amateur Champion to aspiring touring professionals and PGA Professionals.
His belief that the golf swing starts from the ground up has helped countless students improve their golf swing and scores.
Karl is an advocate of "Growing the Game of Golf" and has participated in Play Golf America Days He promotes a wellness view of golf through such endeavours as the H.E.A.R.T.S Program and Adaptive Golf.
---
Fran James - Director of Instruction
franj@hillandalegolf.com
Credentials
Fran has 27 years of experience in the golf business; she joined the LPGA in 1993 and became a Class A Member in 1999. A native of Durham, Fran started playing golf at the age of 6 at Willowhaven Country Club. She graduated from Northern High School where she was the first female to play on the boy's golf team. Fran received a scholarship to play golf at Marshall University in Huntington, West Virginia where she went on to be the Team Captain. In 1992 she played on the LPGA Futures Tour. She worked at a local driving range for 9 years and was Head Golf Professional for 7 of those 9 years. From 1995-2010, she was an instructor for the renowned Peggy Kirk Bell "Golfari" at Pine Needles Resort in Southern Pines. Fran was part of the pilot program for the PGA's Link up to Golf, which introduced beginners to the game of golf. Fran joined the staff of Hillandale in April 2004 as a Teaching Professional. Fran continues to grow the game of golf by participating in Play Golf America, Women's Week, and Bring Your Daughter to the course. Since 2006 she has worked with the Special Olympics of Durham and teaches beginner and intermediate classes for Durham Tech. Fran has also been a USKids certified coach since 2015.
Fran's Passion
In 2012 she was promoted to Hillandale's Director of Instruction. Fran is passionate about teaching golfers at all skill levels, especially beginners and junior golfers.
She was instrumental in starting the LPGA Girls Golf Program for girls 5-17 years old.
She maintains a significant lesson book while creating a relaxed atmosphere assuring that you will have fun as you improve your game. Her enthusiasm has created a loyalty from her students that is beyond compare.
Fran is very charitable with her time helping create our H.E.A.R.T.S. Program, our Adaptive Golf Program as well as our other community outreach initiatives.
Fran currently serves as a consultant for Ping Golf.
Fran's role at Hillandale
She oversees all of our middle and high school golf teams that utilize Hillandale to play and practice along with all of our league play and tournaments.
In the fall of 2011 she became the Golf Coach of the North Carolina School of Science and Math's (NCSSM) first ever Women's Golf Team and in January 2012 was named Golf Coach of the NCSSM Men's Golf Team.
Spring 2012 and 2013 she was named Coach of the Year for the men's golf team and fall 2012 and 2013 named Coach of the Year for the women's golf team.
2016 Fran was inducted into Northern High School's Hall of Fame
---
Barry Tucker- Golf Course Superintendent
Credentials
Barry has been a Class A Golf Course Superintendent for the past twenty seven years. Born and raised in Ohio, he learned the game of golf at the age of eight and realized early on that some aspect of golf would be a part of his life. He attended the Agricultural Technical Institution of Ohio State University where he studied Turf Grass Management. Barry's career moved from Ohio to Myrtle Beach, South Carolina where he worked and resided for fifteen years. He has been a superintendent in North Carolina for fourteen years. Career highlights include a complete golf course grow in on a new construction and the renovation and upgrade of an irrigation system. Barry is currently a member of the Golf Course Superintendents Association of America and the Triangle Turfgrass Association. Aside from maintaining the grounds, Barry regularly enjoys playing golf.
---
Justin Weeks - Assistant Golf Professional
Credentials
Justin was born and raised just outside Atlantic City, New Jersey and began playing golf at the age of 12. While playing on his high school golf team, he realized that his love for the game could transfer into a professional career. Justin attended Campbell University and graduated in 2007 with a Bachelors in Business Administration. He brings with him many years of merchandising, tournament and custom fitting experience. He was also a lead instructor for The First Tee of South Jersey during the summer of 2004, and has brought that experience to Hillandale's Junior Academy.
---
Chris Wadwick - Assistant Golf Professional
Credentials
Chris has been a Class A member of the PGA since 2011. He grew up in eastern North Carolina after moving down from New York at the age of 6. He is a graduate of UNC-Chapel Hill with a Bachelors degree in Business Administration and a concentration in Finance and Marketing. He brings over 11 years of experience in the golf business to Hillandale, with a heavy emphasis on lessons, club repair, club fittings, and visual merchandising. Prior to Hillandale, he worked for Global Value Commerce in Raleigh and was a golf professional at Dick's Sporting Goods for over 7 years. When he is not at work, you can find him on the golf course with his golfing buddies, attending games at his alma mater, or spending time with his wife and four dogs.
---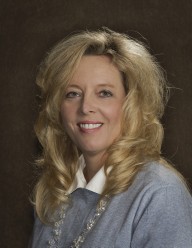 Donna Kimball - Administrative Assistant