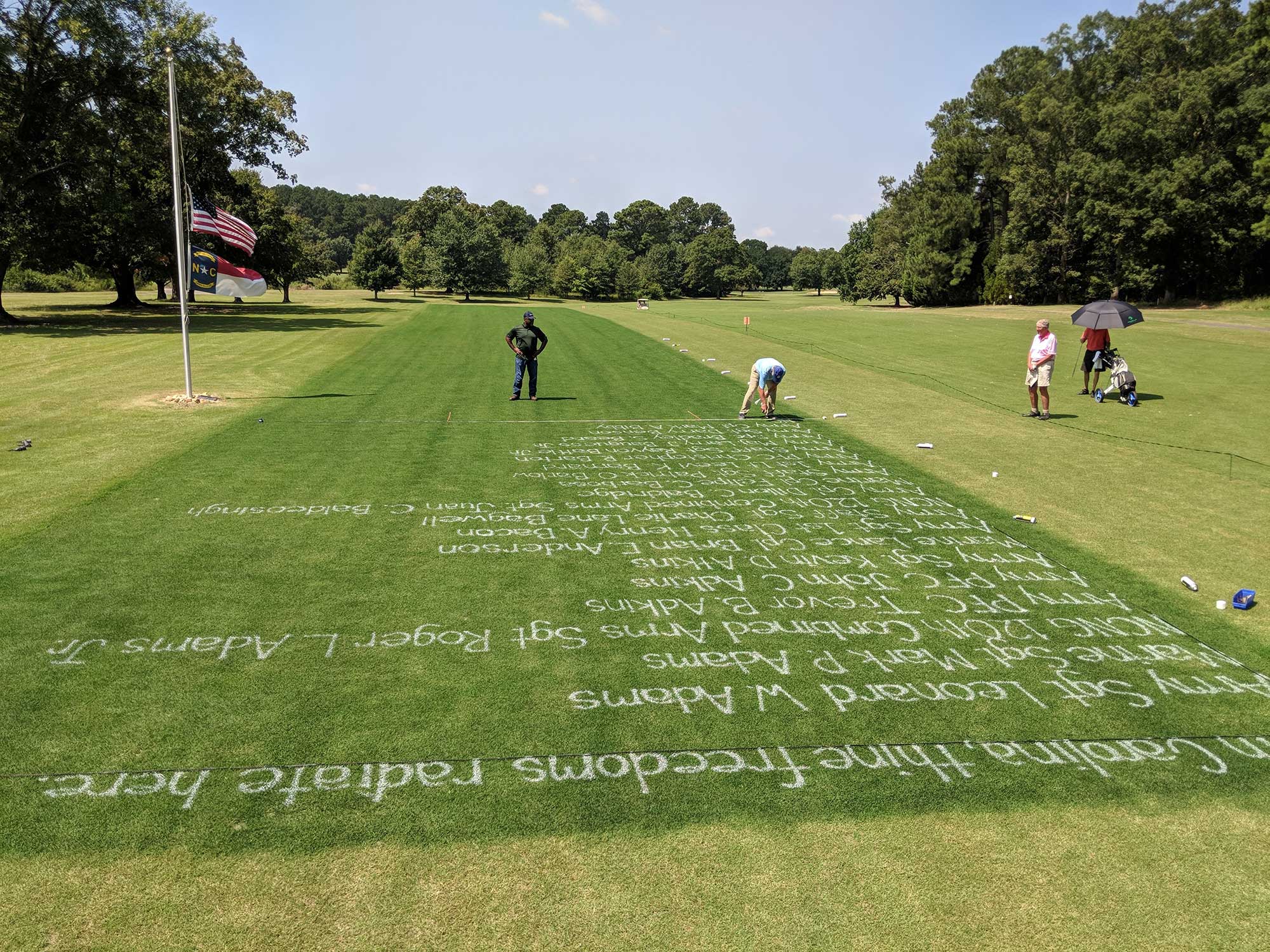 Our Fairway of Honor
Since the inception of Patriot Golf, Karl Kimball, PGA and the Hillandale Golf Course team have been fully involved raising to date over $100,000 supporting the Folds of Honor Foundation! In 2013, 2014, 2015 and 2016 Hillandale Golf Course ranked in the top 75 of all golf courses taking part in the Patriot Golf Week in the United States. For the past four years, and again this year, Hillandale Golf Course will present their "Fairway of Honor" on the 18th hole. It will list the branch of service, rank and names of all the North Carolina fallen during the Operation Iraqi Freedom and Operation Enduring Freedom to include other recent theaters as well. This year 192 names were laid on the "Fairway of Honor".
Since 2010, Karl has played a 24 hour golf marathon to bring attention to the importance of the Folds of Honor Foundation during Patriot Golf Week. It is a difficult task however Karl and the staff of Hillandale Golf Course are hopeful that you too will take measures to be a part of this effort by making a donation and dropping it off at the golf course. While you are here please visit the Fairway of Honor. Take pictures, invite friends and get a sense of the price the men and women of North Carolina's military family have paid. The Folds of Honor Foundation raises money to ensure the children of our fallen and gravely wounded will have an opportunity for a higher education. Karl states, "It is the most Patriotic thing I have ever done."
Please feel free to contact the professional staff at Hillandale Golf Course for any questions you may have. Thank you for being a part of Patriot Golf and showing the families of those that gave so much you care.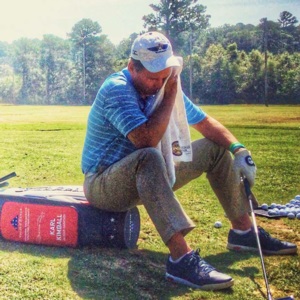 Thank you for your support!