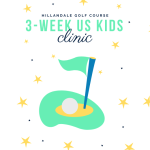 3-Week US Kids Junior Clinic – Registration Now Open!
August 8, 2023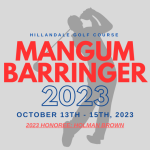 Mangum-Barringer Cup – October 13th-15th, 2023
August 29, 2023
Support the children in PTCT unit at Duke Children's Hospital
We're excited to announce that we will be hosting the 12th Annual H.E.A.R.T.S. Club Tournament again this year on Wednesday, October 4th with a 1 pm start time. If you've played in this tournament in the past, you know what a fun event it is. And you know how important impact it makes!
ENTRY FEE OPTIONS:
$100.00 per person
$400.00 per team
$500.00 Hole Sponsor & One Team
$3,000.00 Naming Sponsor & Two Teams
** Payment required at time of registration.  Cash & check currently accepted. **
Lunch: Provided 12:00 noon. Included with entry fee.  Please join us!
TOURNAMENT START TIME:  1:00 PM Sharp!       
FORMAT: 4-Person Captain's Choice
All Entry Fees are 100% DONATED to the Hillandale 501(c)(3) H.E.A.R.T.S. Club!
The course will be closed for the day and we'll have a catered lunch, great raffle prizes, and fun games on the course. We hope you'll join us.
Stop by our Pro Shop to register today!