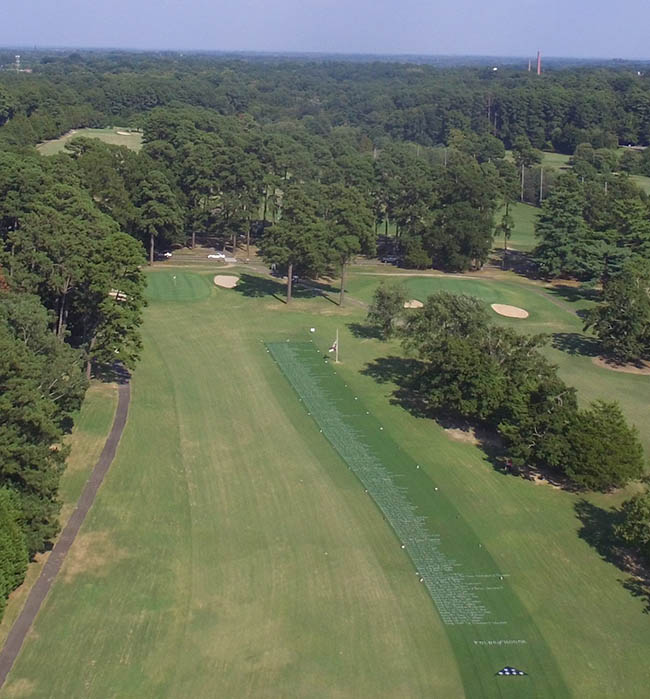 Patriot Golf Day – Labor Day
August 25, 2020

Junior Camp 2021 – Sign Up Today!
March 22, 2021
The 51st Anniversary Exchange Family Center (Hybrid) Golf Tournament will be one of the first hybrid golf tournaments in our area and will be open to participants from October 16-25, 2020 to play at the Hillandale Golf Course in Durham located at 1600 Hillandale Road. Now more than ever it is important to support children and their families in the Durham area — and we need your help doing it! Hosting a hybrid tournament is an opportunity for the annual event you've supported for more than 50 years to go on (almost) as planned.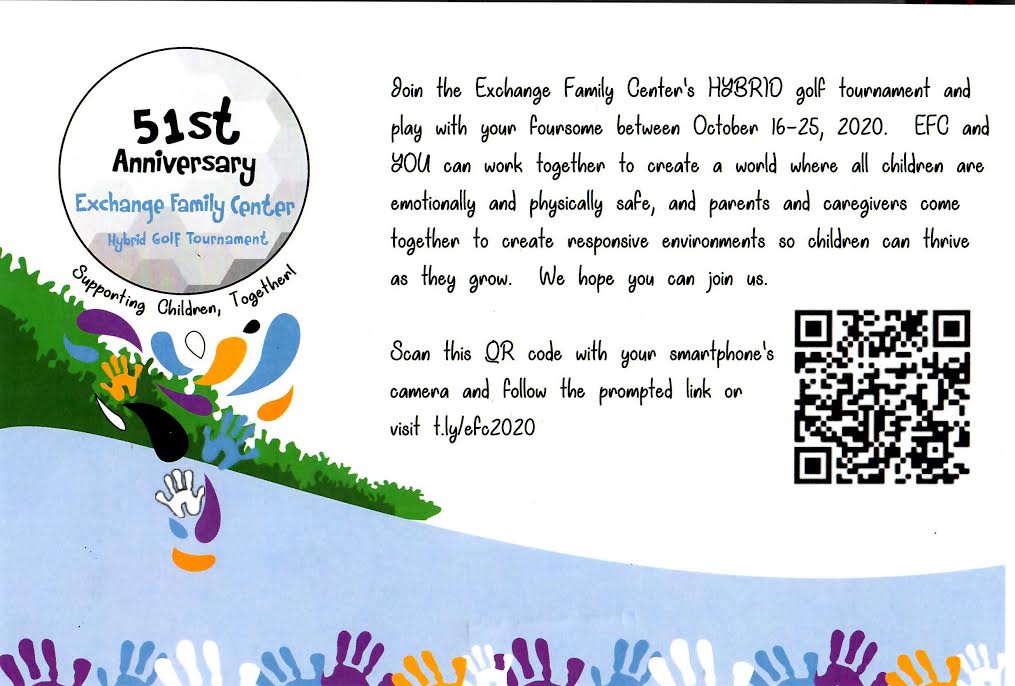 This year's tournament is being held in honor of Jim Barringer, a longtime EFC supporter, board member, and advocate. We hope Jim's commitment to serving others and ensuring the wellbeing of children in Durham County is an inspiration to you! Simply by playing a round of golf, you can help the Durham community build a strong foundation for children who may be at risk of neglect, abuse, or maltreatment.
Golfers will register and play golf over a 10-day period at Hillandale Golf Course. We will be partnering with Magnolia Golf Group (MGG) for this year's tournament and tee times should be coordinated with their representatives (Pam or Tannis) before playing.
Learn more about how we plan on keeping you safe and this year's hybrid golf tournament.
Players are still able to win fabulous prizes and bid on raffle items this year. Green fees are covered by the player's registration. Golfers are responsible for submitting their scores by October 26th to be eligible for prizes and awards. Awards and prizes will be mailed to golfers.
More Hybrid Tournament Details:
October 16-25, 2020
Monday – Friday Anytime OR Saturdays, Sundays after 1 pm
Hillandale Golf Course
1600 Hillandale Rd.
Durham, NC
Green fees are covered with registration. Golfers must abide by Hillandale's COVID-19 guidelines & take safety precautions while visiting Hillandale Golf Course.