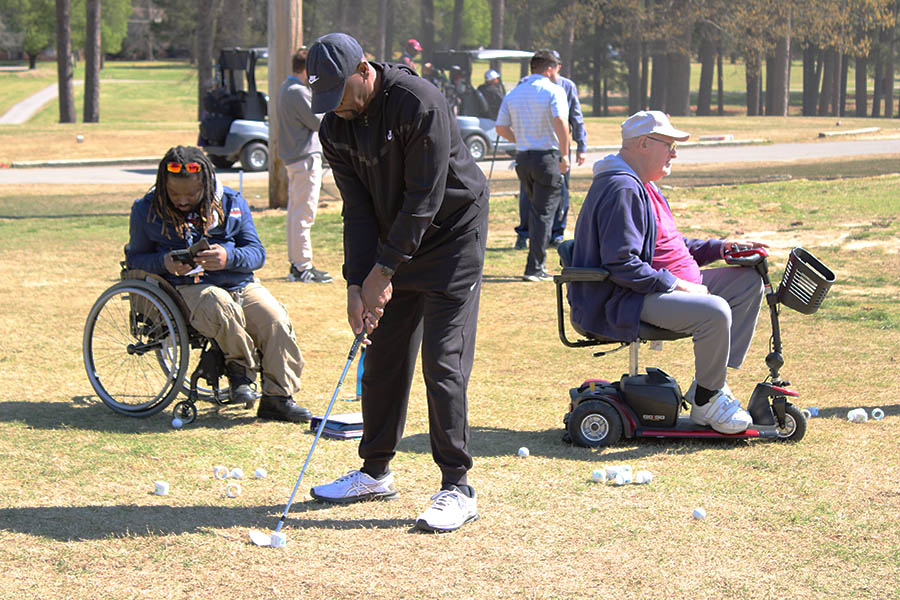 Adaptive Golf Clinic at Hillandale Golf Course
Adaptive Golf Clinics are designed for those individuals who have experienced traumatic injury or disability. It is open to both children and adults with varying levels of disability. Come on out for a great day of golf. We can get you hitting golf balls again!
The mission of the Hillandale Golf Course Adaptive Golf Program is to provide a no cost nurturing golf environment four times a year for individuals who have experienced a birth defect, illness, traumatic accident or military injury. In doing so individuals who believed they could not experience golf learn through instruction and the use of specialized equipment that a golfing and healing opportunity is available to them.
To learn more about Adaptive Golf Day at Hillandale Golf Course, please call 919-286-4211 or email Karl Kimball.