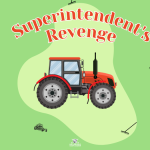 Superintendent's Revenge Tournament – Saturday, July 22nd
June 7, 2023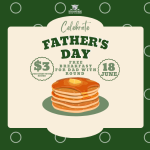 Father's Day Breakfast at Hillandale Golf Course!
June 15, 2023
We will be aerating our greens this upcoming week of June 12th, 2023.  
On Monday, June 12th, golfers will play the FRONT nine TWICE. 
On Tuesday, June 13th, golfers will play the BACK nine TWICE.
If you would like to book a tee time for next week, follow this link!