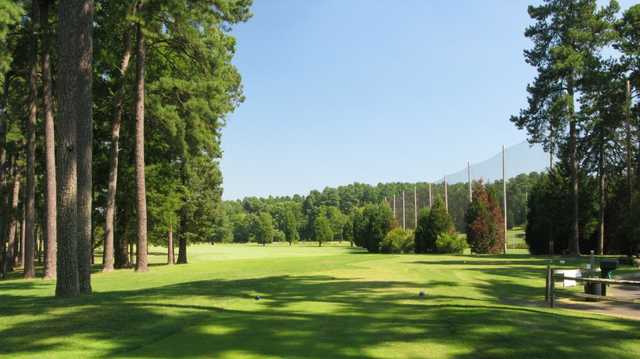 Hillandale Club Championship 2018 – September 22nd and 23rd
August 15, 2018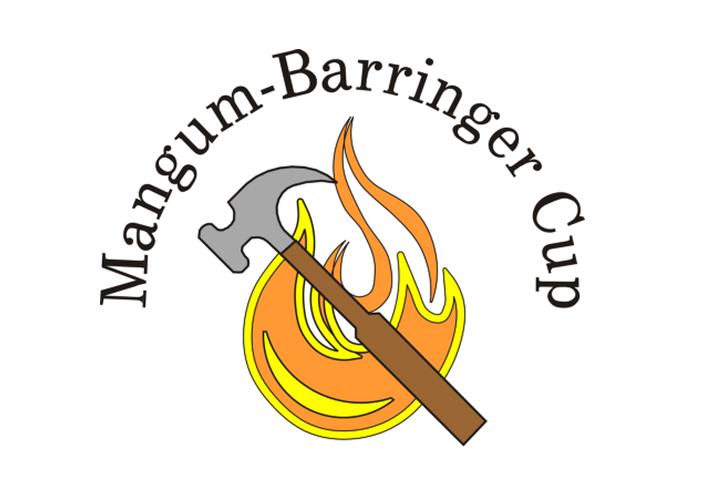 Mangum-Barringer Cup, October 5th, 6th & 7th, 2018
September 13, 2018
24-hour Golf Marathon
Labor Day weekend marks the weekend Karl Kimball will begin his 24-hour golf marathon to raise funds to help the children of our nation's fallen and gravely wounded the ability to have an opportunity to a higher level of education.
The timeline is as follows:
Wednesday morning, August 29, the laying of the names on the Fairway of Honor will begin. This will end late morning/early afternoon on Friday, August 30. 192 names will be laid and we invite all out to visit and pay their respects and take pictures.
Beginning on Friday, August 31st we will begin our tribute to the fallen of North Carolina by sounding 13 blasts of an air horn at the 13th hour representing the 13 folds of the flag.
Beginning at 5:00 PM on Labor Day (Monday, Sept. 3rd) please come out and enjoy a good ole family cookout with grilled hot dogs, baked beans, chips, lemonade and sweet tea and sliced watermelon to kickoff Karl's marathon.
We will have a boy scout troop perform the flag ceremony at 5:30 PM sharp with a singing of the National Anthem immediately after the cookout and before Karl begins the golf marathon.
Karl's 24-hour golf marathon begins on Labor Day Monday at 6:00PM and will end on Tuesday September 4th at 6:00 PM. Rain or shine I will be playing!!!
Tuesday, September 4, we ask all golfers playing to be on the lookout for Karl and to move aside and allow him to play through. The purpose is for Karl to get in as many holes as possible because he will have people donating per hole.
Since 2007, the Folds of Honor has carried forth this singular, noble mission. To provide educational scholarships to spouses and children of America's fallen and disabled service-members.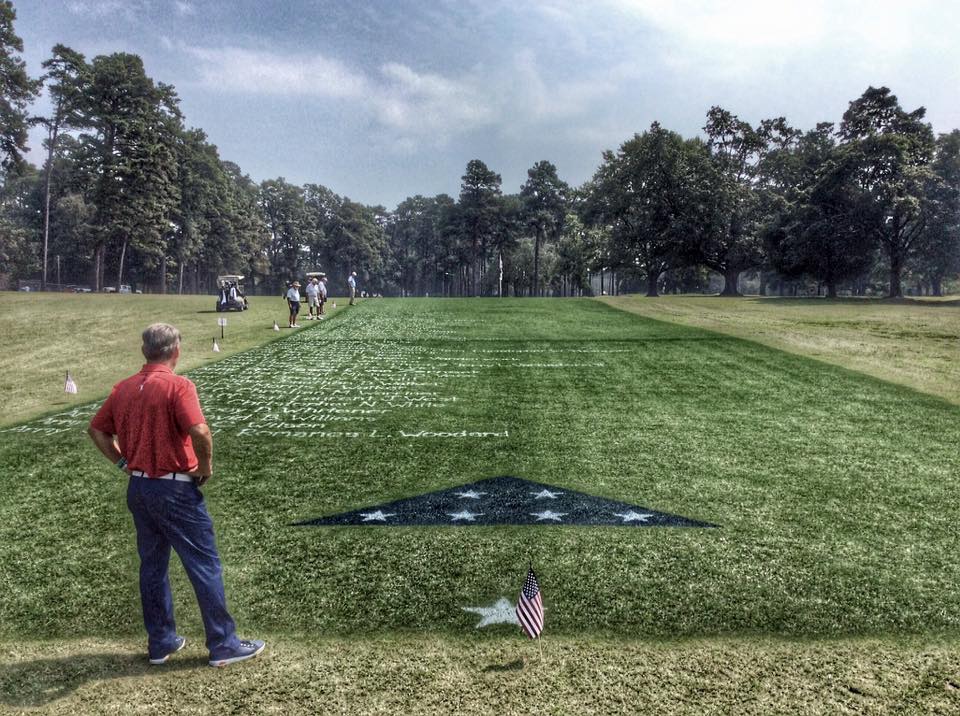 "I joined this mission to raise money for Folds of Honor. An organization supporting the legacies of our fallen and disabled military service members. It is my way to say 'Thank You' to the 1% of Americans willing to stand guard over my freedoms and who have sacrificed so much in doing so.
Patriot Golf Day ® is a joint initiative of The PGA of America and the USGA. So I will be joining golfers all across this great nation. The event raises money to provide educational scholarships to children and spouses adversely affected by war. Over 16,000 scholarships have been provided since 2007!
As seen above, every year for the past six years I have laid down the names of the North Carolinian's who have paid the ultimate sacrifice for our nation on our 18th fairway. The names remain on our "Fairway of Honor" for all of Patriot Golf Week, until they can no longer be seen.
I invite you to contribute to my efforts by clicking on the "Donate Now" button on my page. Every $1 I raise will help support Folds of Honor scholarship program. There is no donation amount too big or small.
Thanks for considering my request!"
- Karl Kimball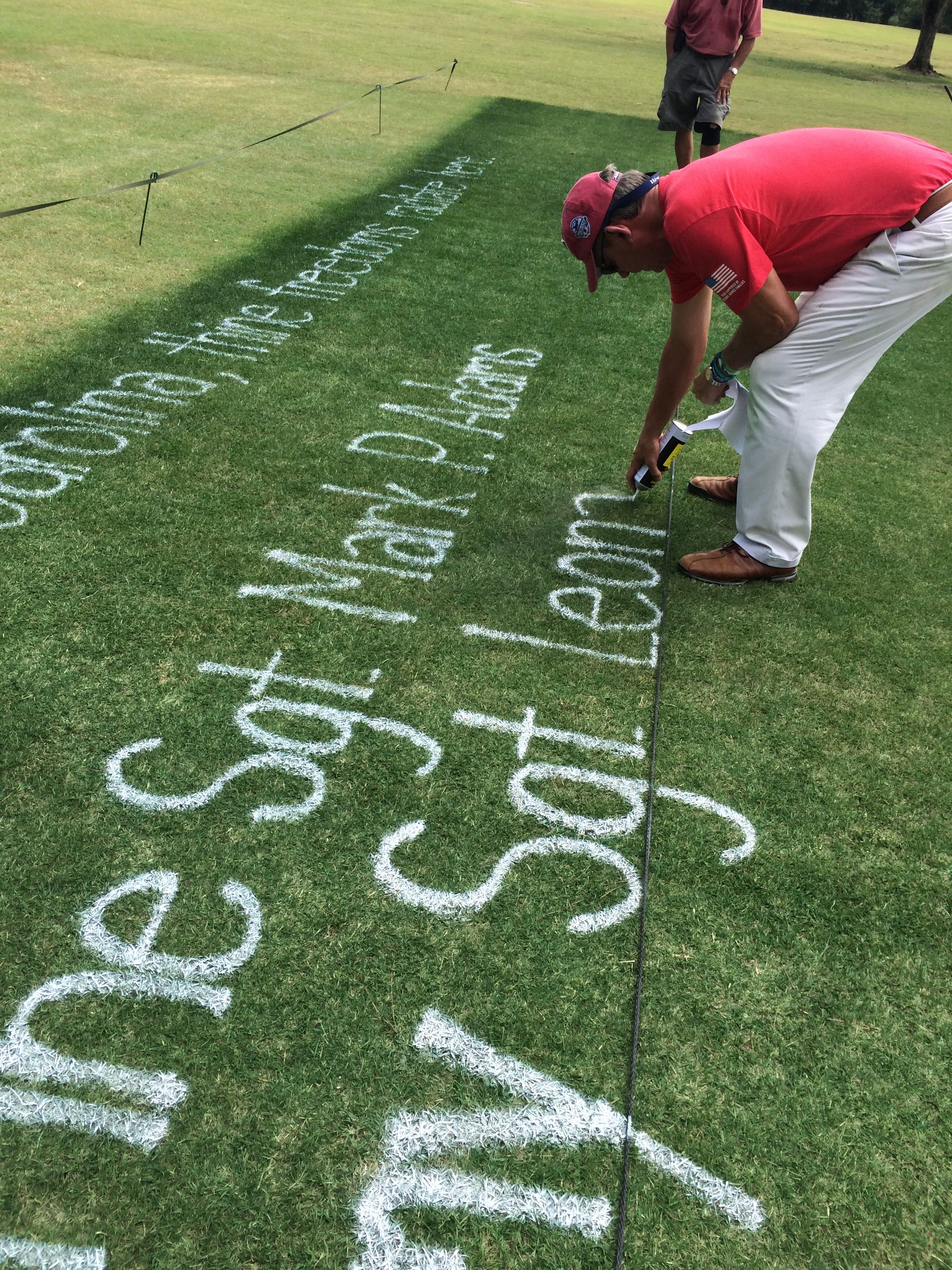 Our motto says it best.
Honor Their Sacrifice. Educate Their Legacy.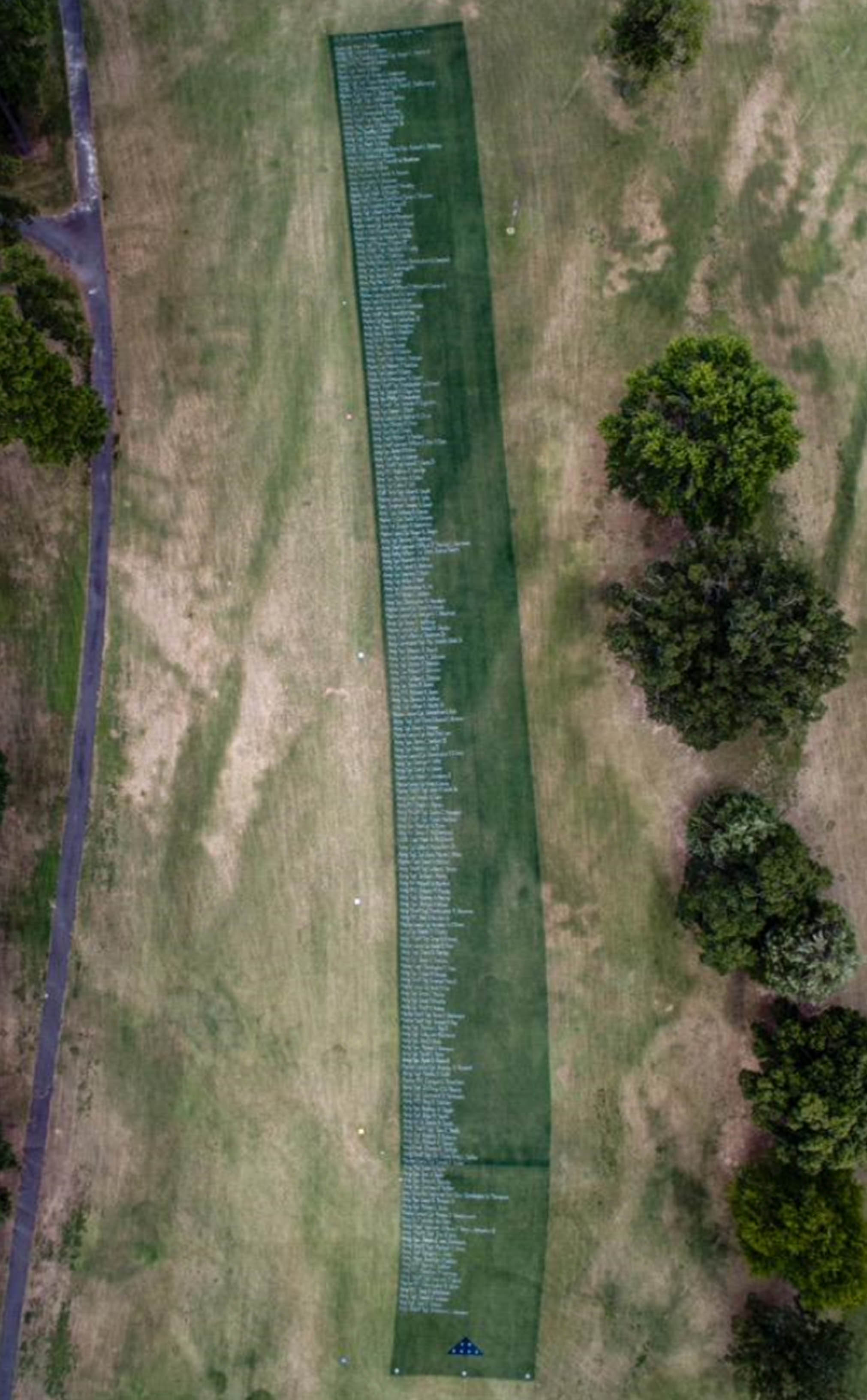 Even if the spouse needs help in getting education to take on the burden of raising a family the Folds of Honor will help. This is our way of saying thank you for the ultimate sacrifice and to realize we have been given a debt that only a grateful nation knows it cannot repay. Please come join us in saying thank you by donating today.
Please click Karl's link above to make your donation today!!